Forget all those previous Mini Cheese Ball recipes !!! adding freshly chopped basil to mixture take the taste of these cheese ball to a whole new level. 🙂
I can't express enough how scrumptious these cheese ball are. Perfect for parties, once you start to make them, you realize how easy and simple they are.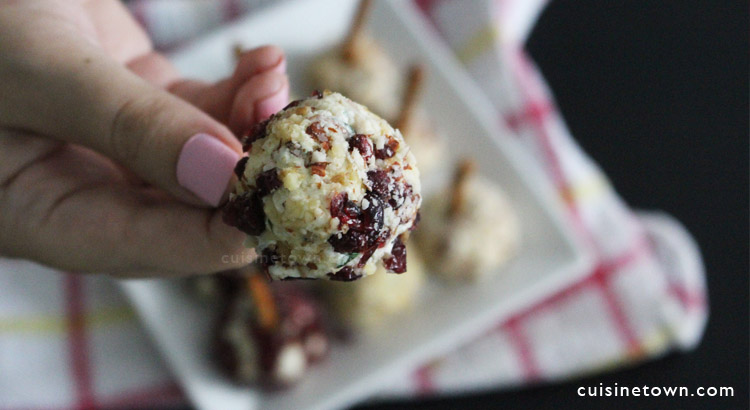 We LOVE cheese a lot and any snack, appetizer or any dish has cheese on it… Just imagine we were at a party and they served  mini starters and finger foods.. guess what these mini cheese ball catch our eyes. They are so easy to bit in also double dipping issue for big cheese ball solved.
For sure these mini bites is better than all those big cheese balls, your guest will love them.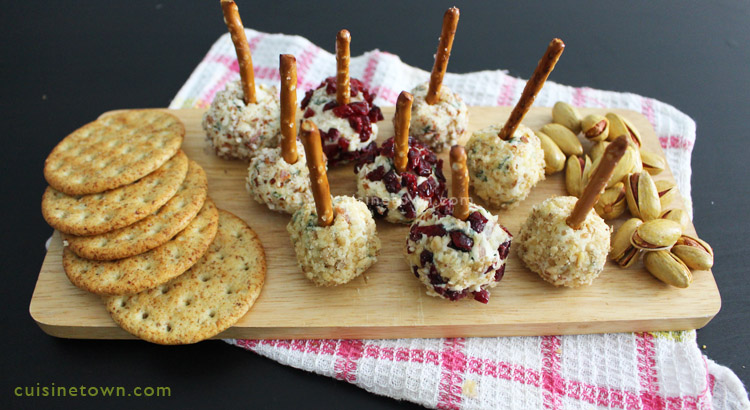 And what 's great about cheese ball is you can make ahead of time then keep it at refrigerator and serve right before party stared.
Easy Mini Cheese Ball
30 minPrep Time
30 minTotal Time
Ingredients
1 cup Cheddar cheese
Sausage 2, diced
Freshly chopped basil
1 tsp. Garlic powder
1 tsp. Onion powder
1 tsp. Smoked paprika
---- For topping -----
½ cup Almonds, crushed
½ cup Walnuts, crushed
½ cup Dried Cranberries, chopped
Pretzel stick
Instructions
In a small bowl, add soften room temperature cream cheese ---
Then add cheddar cheese, diced sausages and freshly chopped basil, combine together.
Now add garlic powder, onion powder and smoked paprika until well combined.
Scope out some of cheese mixture and form into mini balls.
Place them in the refrigerator for about 20 minutes.
Roll the cheese balls in to crushed walnuts, almond and cranberries.
Serve with crackers or insert half of a pretzel stick in to each cheese ball.
7.6.6
136
http://www.cuisinetown.com/mini-cheese-ball/