Spooky Witch Finger Cookies, for Halloween, The perfect Cookie Base and Limitless Possibilities.
I like all the funny and scary vibes of Halloween and it's all treats, chocolates and cookies. 😀
These Gross witch finger are so scrumptious and everyone will love them. Plus they are so easy to bake and ready under 20 minutes.
Another good thing about these cookies is  you can bake with whole wheat or all purpose flour. But do not forget to add your flour gradually, which is very important for this recipe.
Due to having blood effect, I used mixed berries jam instead of artificial food coloring.
Also strawberry jam would also be great but if you do not have any jam, use melted chocolate.
Also If you are still looking for a recipe for your next party, try these easy Mini Cheese Ball recipes are the best.
I hope you bake them and enjoy this Halloween …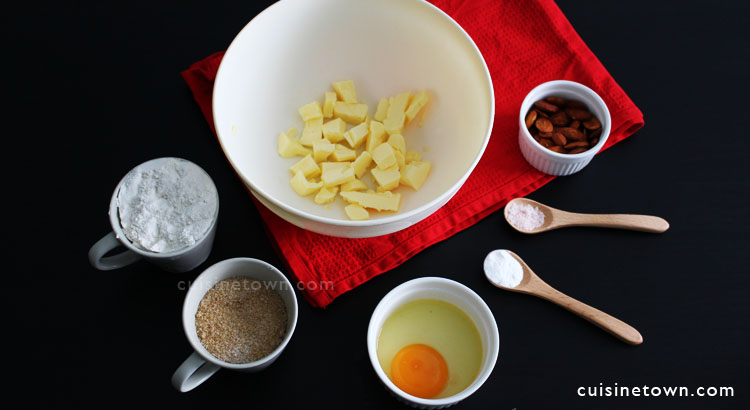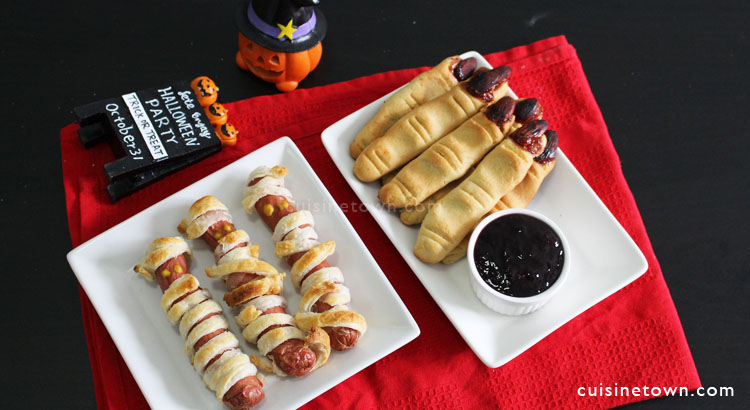 Did you see those mommies ? they are so cute…
Spooky Witches Fingers Cookies

Ingredients
3 Cups Flour
1 Cup sugar
1 Cup Butter-Softened
1 Egg
1 tsp. Baking powder
1 tsp. Salt
1 tsp. Vanilla extract
1 Cup Almonds
Instructions
mmmIn a large bowl, Cream sugar and softened butter.
Then add egg and beat together.
Add baking powder, salt and vanilla extract, blend well.
Then add the flour gradually and knead until get a smooth dough.
Cover it and refrigerate for around 30 minutes.
Take the dough out of the fridge and start rolling out the fingers.
Take about 1 teaspoon of dough and roll into thin finger-shaped cookie (length and thickness).
As you can see on video - Make two dent on cookie for the impression of knuckles and one on top for fingernail.
Then with a knife, make two slashes in the middle of each finger.
Dip an almond in to the mixed berries jam and press to tip of cookie as fingernail (Check the video).
Place parchment paper on your baking sheet. Place them apart they may expand a bit.
Bake at 200°C for 15-18 minutes or until lightly browned.
Serve it and enjoy.
7.6.6
140
http://www.cuisinetown.com/spooky-witch-finger-cookies/